15 years ago I'm walking down a railway platform at St. Pancras International in London and in front of me I notice a guy laying on the floor.
Not unusual you might think.
As I get closer, I see that the chap is positioning these little figures in place and taking photos of them.
Now, I don't know for sure but I'm pretty sure this was Slinkachu.
Slinkachu inspired me that day and ever since I've been toying with the idea of doing something similar myself. I received his book one Christmas and I was hooked.
But any plans I might have had have lay dormant for years as life events and life stuff has got in the way.
Until now.
Lockdowns have changed my perspective but then so has having head and neck cancer for a second time.
I've needed a focus to stay sane dealing with my palliative treatment and I've had the time to do it. That's ironic really as last January I was given two months to live. Time has never been more important.
Since then I've had to keep my mind active and busy to stop me from thinking about the two Cs: Cancer and Corona.
It's not easy having life-threatening cancer during a life-threatening pandemic. As my oncologist said, it's a question of which C gets you first.
But I'm not dwelling on the bad stuff because immunotherapy is working for me and I'm still here.
Clearly I'm not out of the woods and probably will stay in the woods but I've got something to do that for the first time in donkey's years that gets me 'in the zone'. I'm playing again and completely absorbed in a miniature world of little people.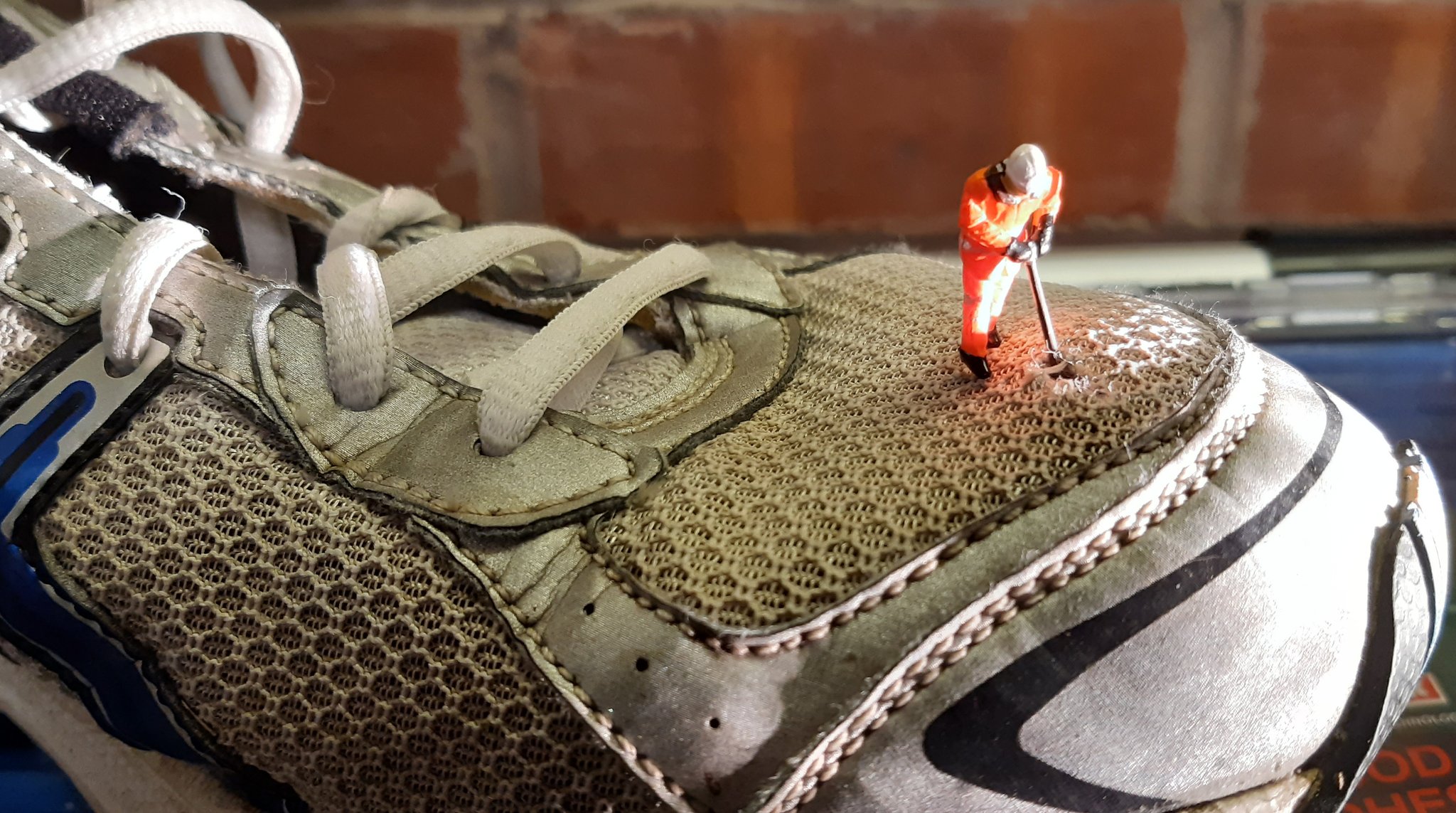 I love photographing what these little people do in their day to day lives.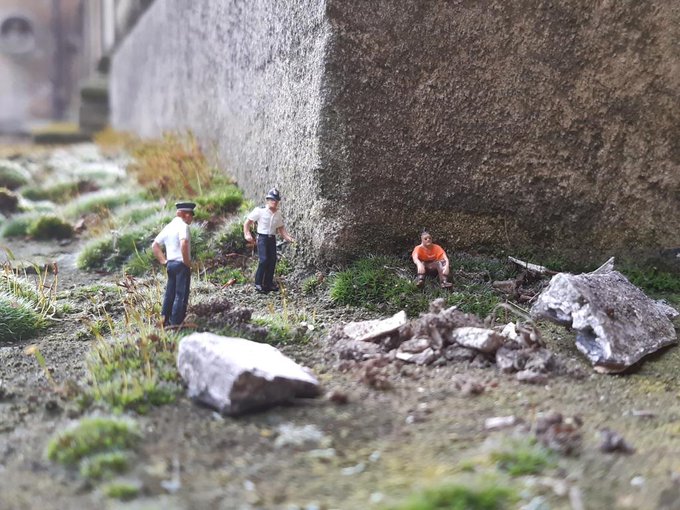 Okay, I'm no Slinkachu and don't pretend to be. He's one of the best and I can only regret I didn't speak to that guy at St. Pancras that day. Damn.
But, I'm making up for lost time and also trying to cram in as much as I can too because at the moment I have a decent quality of life which means I can get out and make the most of the world.
I've been placing my photos on Instagram for a few weeks now and have amassed a respectable portfolio. I decided to call my Instagram page 'no_job_too_small' because for my little people that's their motto and way of life.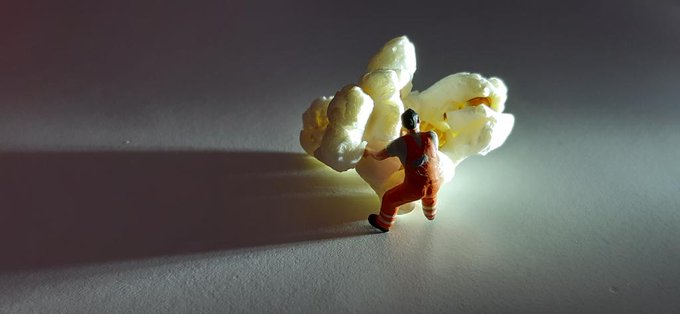 Miniature people have been the saviour of my mental health I suppose because it's easy to slip into obsessional thoughts when you have the big C. This is pure escapism and fantastic play.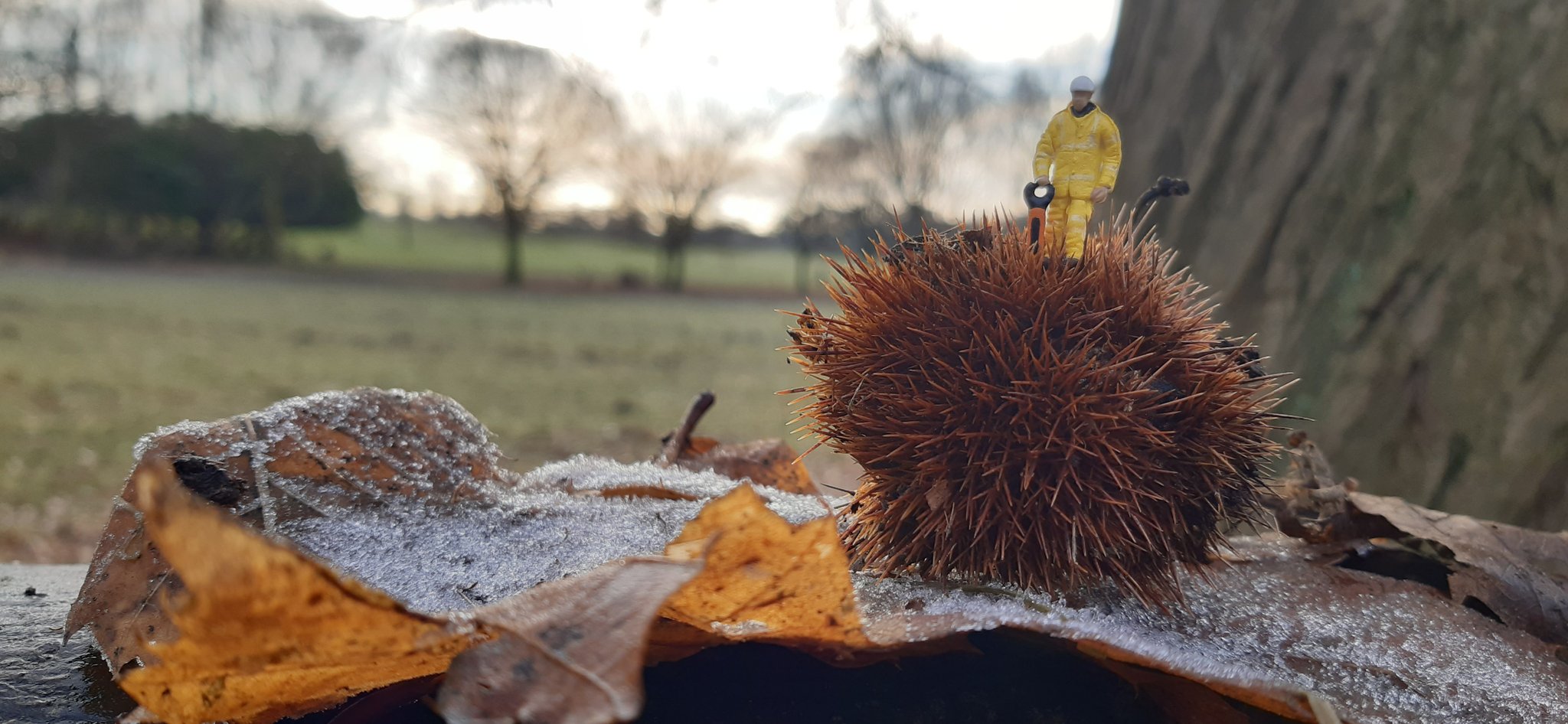 But little people have allowed me to step into another world, to play, to be creative, to express myself and to have some mental freedom.
I hope you like taking a look no_job_too_small and the fun I've had and am having!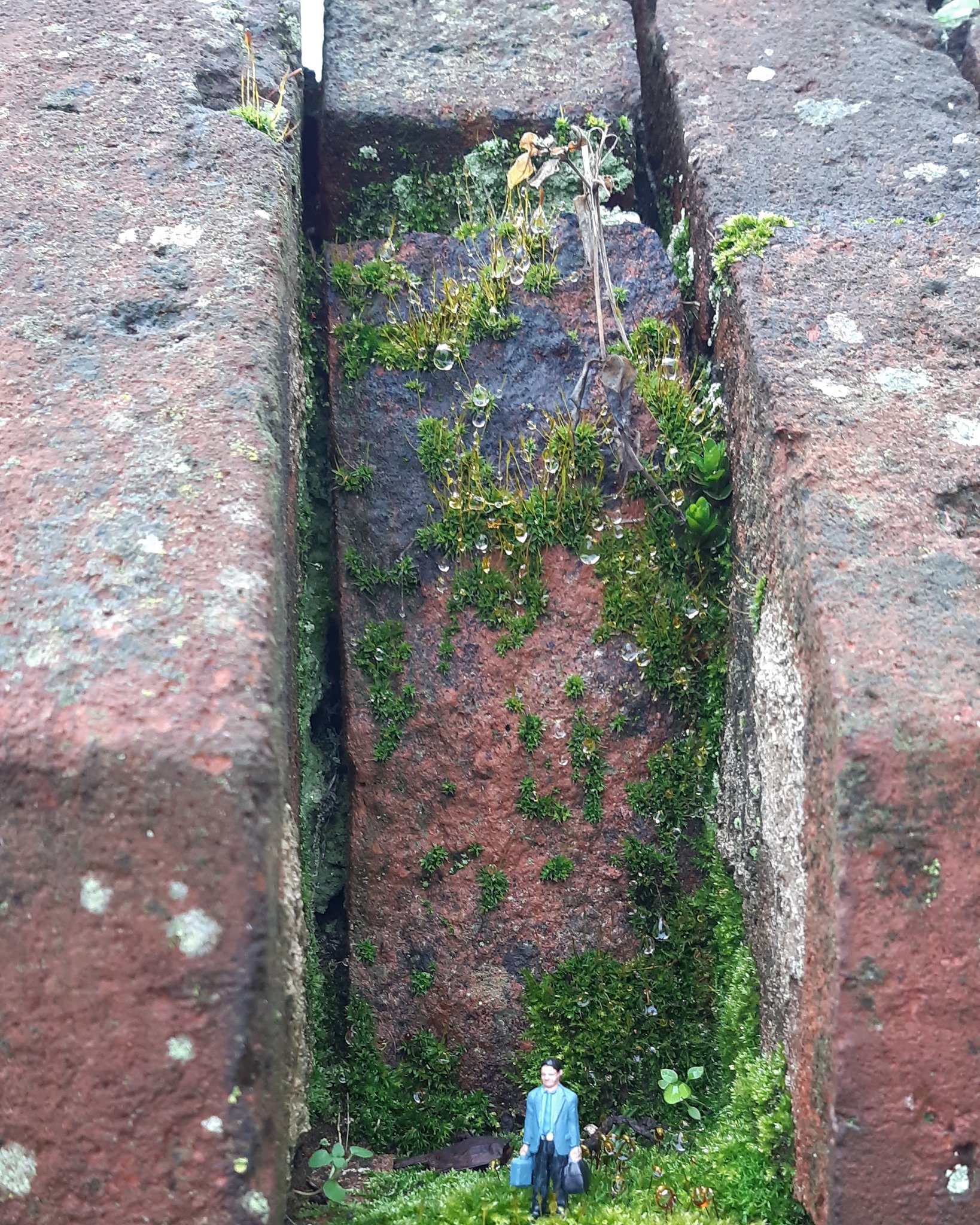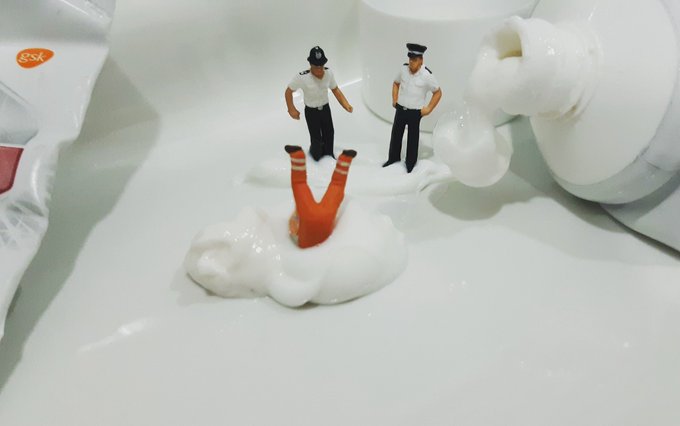 Police are investigating the gruesome death of a roadside technician who fell into a blob of toothpaste in the Nottingham area.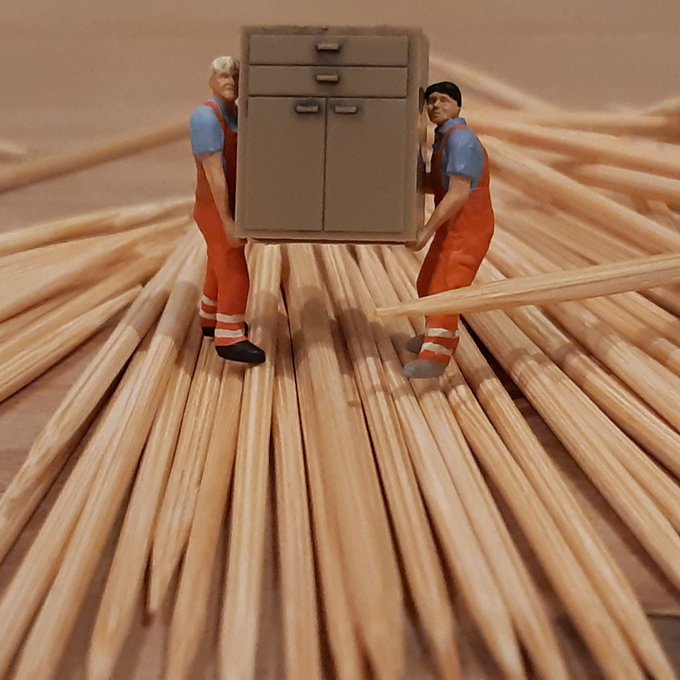 Miniature people have always fascinated me because we get to think about life from their point of view. Scale and perspective changes and it alters the way you see the world.
Since I have being photographing my own little people I have become far more observant of what is around me and always find opportunities to create a situation out of something.
Many are intended to be funny and there are plenty that are reflecting the spirit of our times too. I like to take my little people into nature, the street and also at home. They go everywhere with me!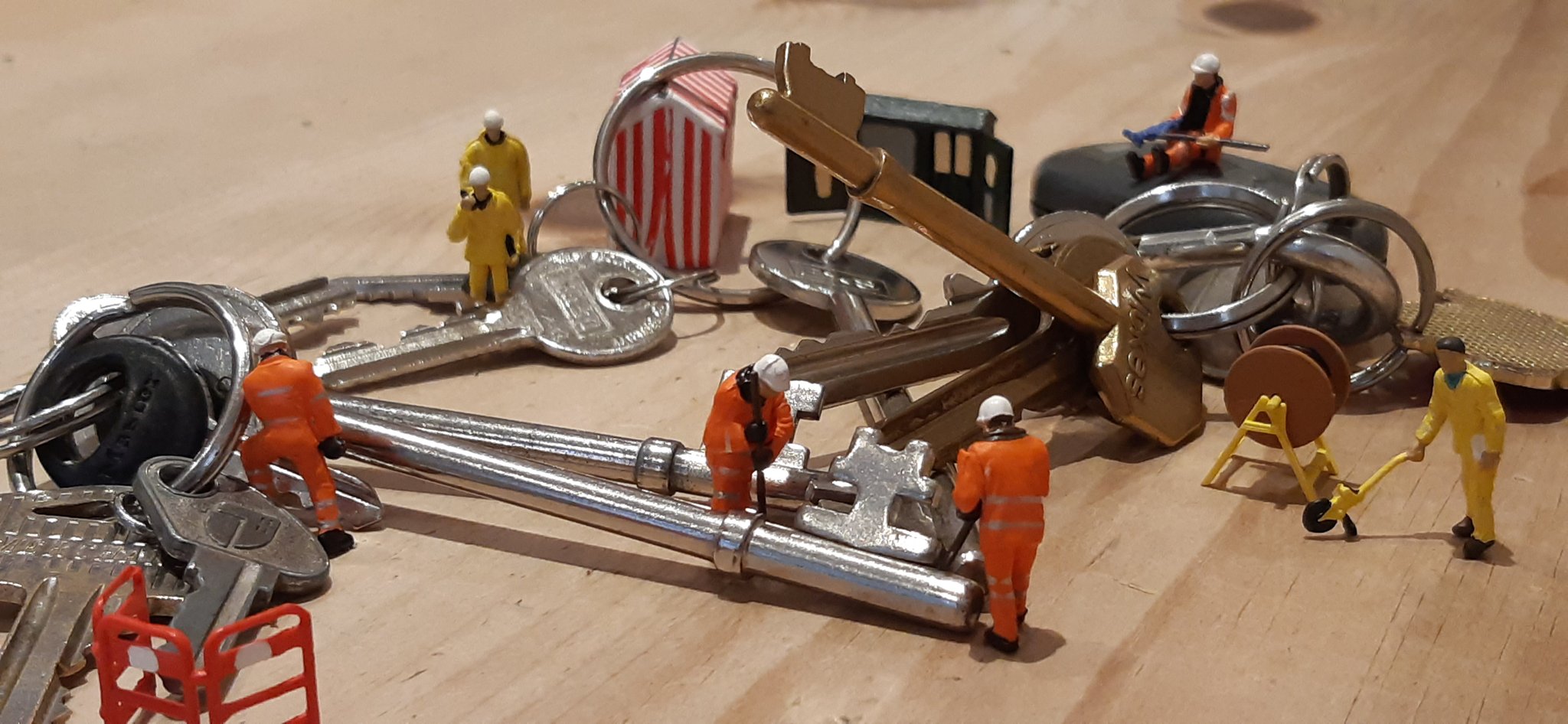 Key workers
Small is beautiful.
Slinkachu tends to focus on street scenes in his work and other artists focus on something more specific like food. For example, take a look at macro-world photographers Akiko Ida and Pierre Javelle who place miniatures carrying out everyday activities in a world of giant food.
Here are a few more samples of my own work: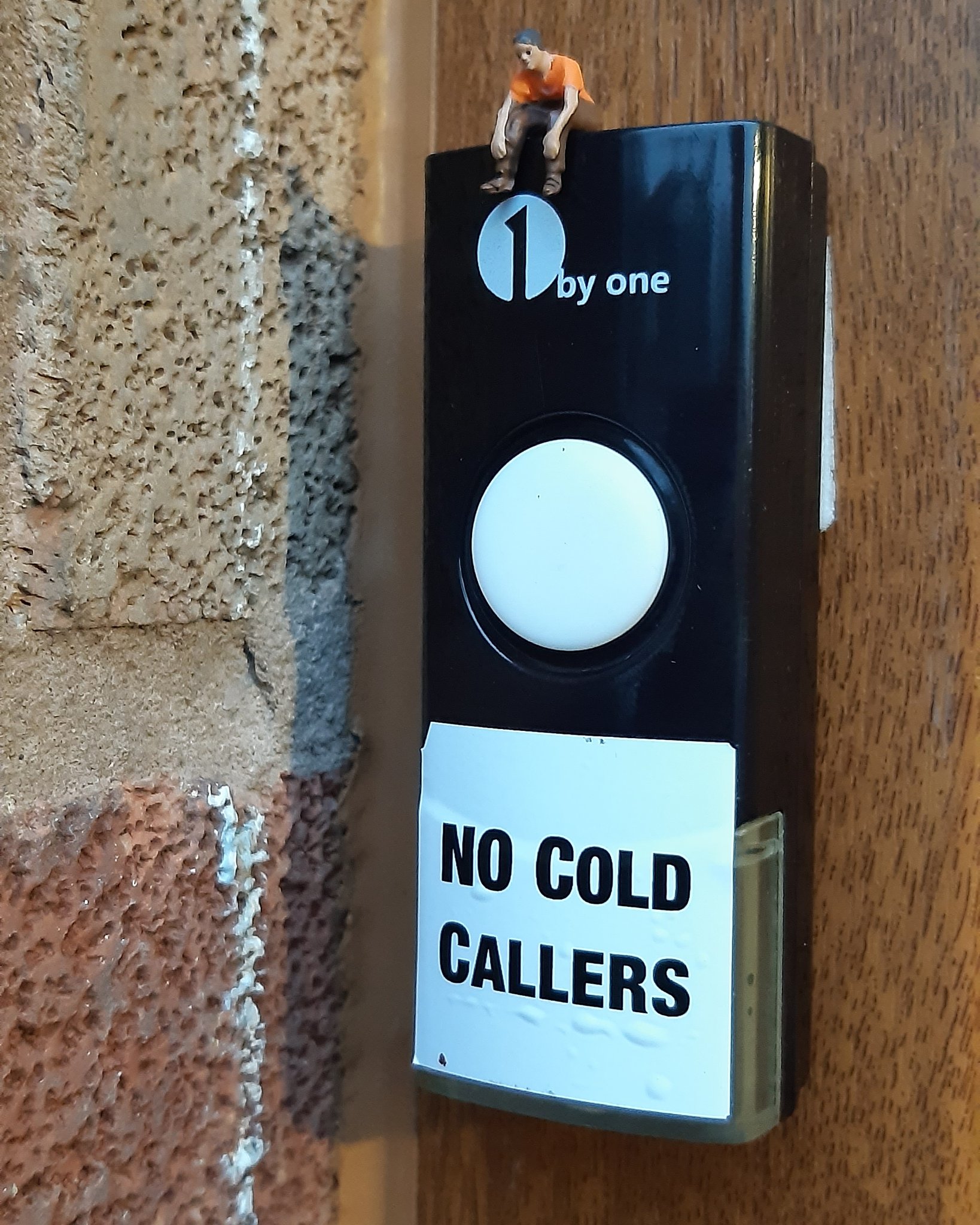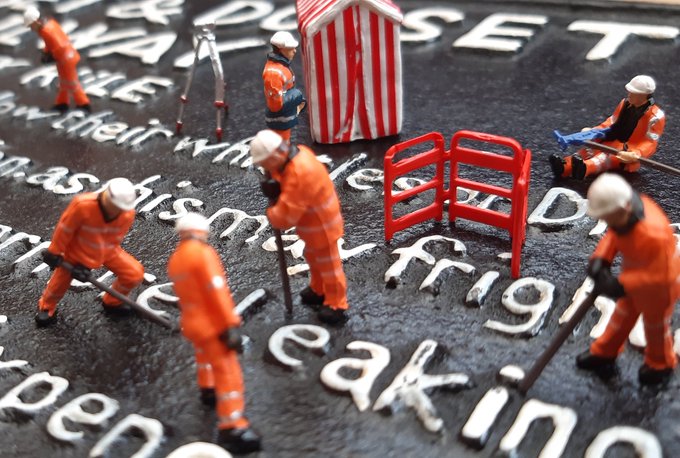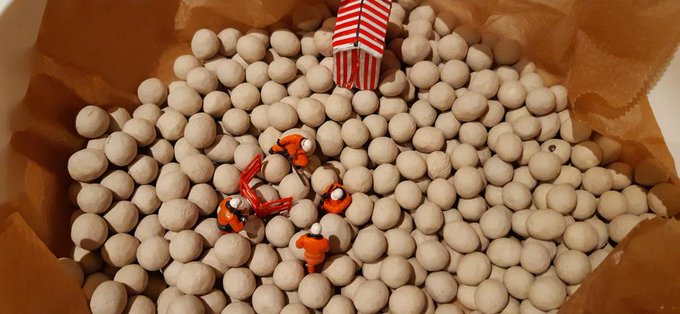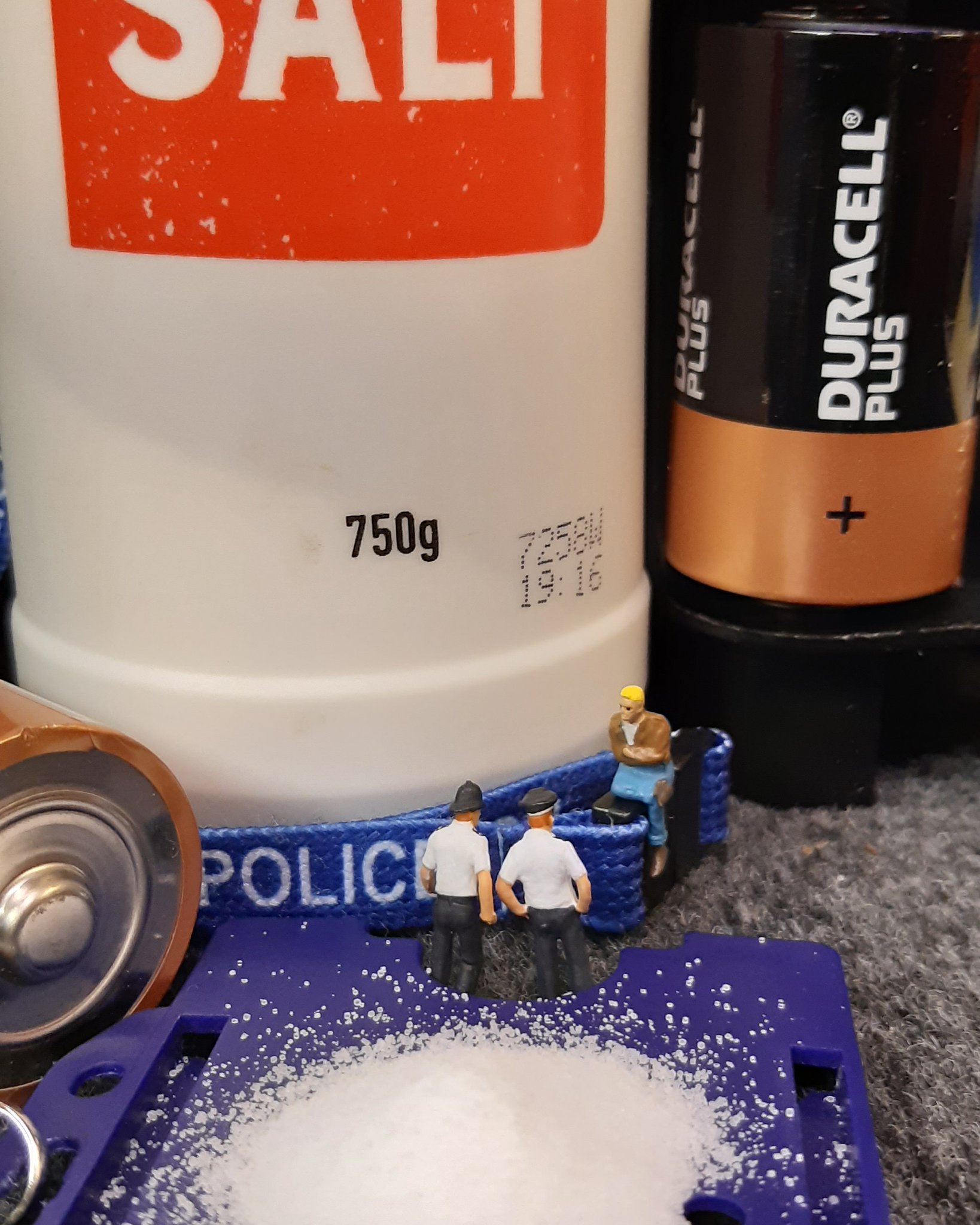 We are arresting you on suspicion of assault and battery.