Lessons From Mr Braithwaite
If you want to understand more about teaching and life in schools then read To Sir, With Love by Eustace Edward Ricardo Braithwaite.
This autobiographical account of teaching in the East End of London packed a punch when it was first published in 1959 and still packs a punch today. So much of it is still relevant to our schools and the experiences of teachers.
It should be required reading for every teacher and so if you are a teacher get yourself a copy. However, read the book first before seeing the film because there is so much that is different. Braithwaite himself says, "When I saw the film, I was not impressed. Something had been lost in the transition from book to film."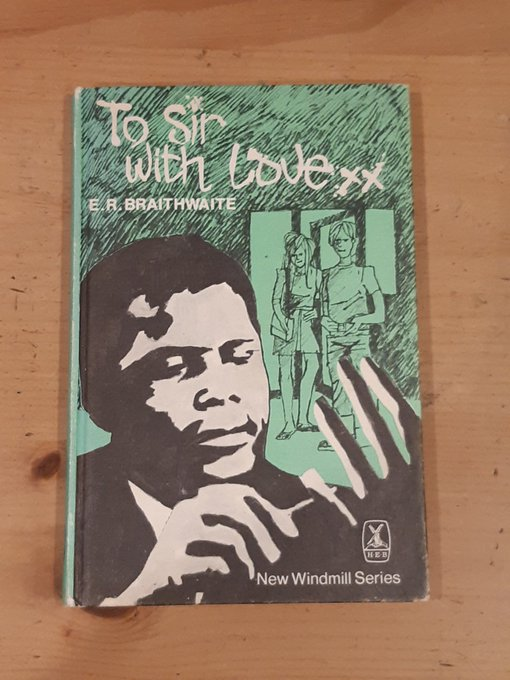 In To Sir, With Love Rick Braithwaite clearly sets out the many difficulties he faced as a black man from British Guiana when looking for a job. Despite being a highly educated ex-RAF pilot he is deeply shocked to learn that no one will employ him in the engineering sector because of the colour of his skin.
In desperation, he turns to teaching, taking a job in a tough and overcrowded East End senior school in 1948 (St George-in-the-East secondary modern school in Cable Street, Stepney), and left to govern a class of unruly teenagers, near-delinquents  that Braithwaite considered "uncouth, near-illiterate and casually cruel". With no experience or guidance, Braithwaite attempts to instill discipline, confound prejudice and ultimately, to teach.
Why I think the book is still poignant today centres less on skin colour but on Braithwaite's commentary and observations about engagement, behaviour and teacher wellbeing. There are so many gems of wisdom that it's worth extracting some quotes and then relating to the teaching narratives of today.
Here are some of my favourites that I think confidently connect to who we are today.
On poverty, Mr Florian, Greenslade Secondary School tells Mr Braithwaite,
"Some of these children are from homes where the so-called breadwinner is chronically unemployed, or, in some cases, quite uninterested in seeking employment. As a result, meals are irregular and of very poor quality. A child who has slept all night in a stuffy, overcrowded room, can hardly be expected to show a sharp, sustained intrest in the abstractions of artithmetic, and the unrelated niceties of correct spelling. Punishment (or the threat of it) for this lack of interest is unlikley to bring the best out of him."
On resilience, a bespectacled elderly gentleman in St. James' Park tells Mr Braithwaite,
"A great city is a battlefield. You need to be a fighter to live in it, not exist, mark you, live. Anybody can exist, dragging his soul around behind him like a worn-out coat; but living is different. It can be hard, but it can also be fun; there's so much going on all the time that's new and exciting."
It was this gentleman who also said, "Teaching. That's the thing. Why not get a job as a teacher?"
On workload and wellbeing, Rick Braithwaite's Dad says,
Don't fall into the habit of bringing work home, Rick. It indicates a lack of planning, and you would eventually find yourself stuck indoors every night. Teaching is like having a bank account. You can happily draw on it while it is well supplied with new funds; otherwise you're in difficulties. Every teacher should have a fund of ready information on which to draw; he should keep that fund supplied regularly by new experiences, new thoughts and discoveries, by reading and moving around among people from whom he can acquire such things.
On workload and wellbeing, Rick Braithwaite puts his Dad's words into action,
"…but I never forgot what Dad Belmont had said, and never again did I take notebooks home for marking. I would check the work in progress by moving about the class, helping here, correcting there; and I very soon discovered that in this way errors were pin-pointed while they were still fresh in the child's mind."
On communicating with students, Mr Braithwaite says,
"My business here is to teach you, and I shall do my best to make my teaching as interesting as possible. If at any time I say anything which you do not understand or with which you say anything which you do not agree, I would be pleased if you would let me know."
While writing To Sir, With Love, Braithwaite moved from teaching into social work, finding foster homes for non-white children for London County Council and his experiences became the basis for a second novel, Paid Servant.
To Sir, With Love really is a classic that every teacher training institution needs to recommend.