Schools should get together more than they do especially with the communities around them.
It's easy for schools to get involved with local communities – they are the lifeblood of an area.
Many schools in the summer term will have some sort of summer fete, fair or gathering where talents can be showcased and a lot of fun can be had.
We ignore communities at our peril because do so means there is greater distance between us all, alienation, mistrust and misunderstandings.
This is why I am supporting The Great Get Together 22-24 June – an initiative founded in 2017 by the family and friends of Jo Cox by the More in Common in partnership with more than 100 organisations.
Jo Cox was the Labour MP who was shot and stabbed to death on 16 June 2016 by Thomas Mair, a 52-year-old who had a history of psychiatric problems.
More in Common is an initiative founded to build more united, inclusive and resilient societies in which all have a stronger sense of belonging and where support for vibrant civic and democratic institutions is strong and stable.
One of the things that mattered to Jo Cox was building communities and in her maiden speech in Parliament she said  "we are far more united and have far more in common with each other than things that divide us."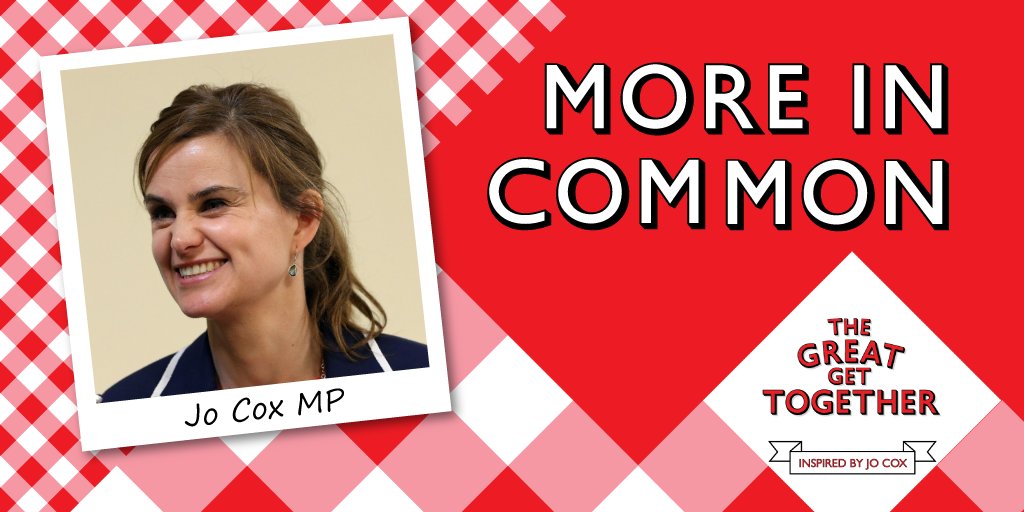 If we ignore our communities or fail to reach out to them then this is when hatred can find ways to divide us.
The idea of The Great Get Together is a simple one: let us share in our common humanity and just get together.
We believe there is a groundswell of people who reject divisive politics and simply want to bring our communities together and celebrate all that unites us. This is our chance.
Why not plan a get together to coincide with this great initiative and send the message to everyone around you that we have far more in common than we realise.
Schools have a huge role to play in uniting communities and we should all be behind this wonderful idea.
Follow @great_together